Roibos is a platform which links hotels and travel operators, allowing for effortless cooperation and improving traveler reservation experiences. A group of industry specialists formed the startup in 2019 with the goal of disrupting the hotel distribution market. The platform provides hotel owners with advanced reporting and analytics that facilitate data-driven decision-making, understanding market conditions, analyzing customer preferences and optimizing operations. For tour operators, Roibos offers an extensive database with a wide selection of hotels and rooms, customized search tools that narrow down and improve results based on factors such as location, price range and additional services, and a user-friendly booking system that simplifies the booking process. Hotels that participate in their marketplace have access to over 35,000 agencies from all around the world as indicated in their website https://www.roibos.com/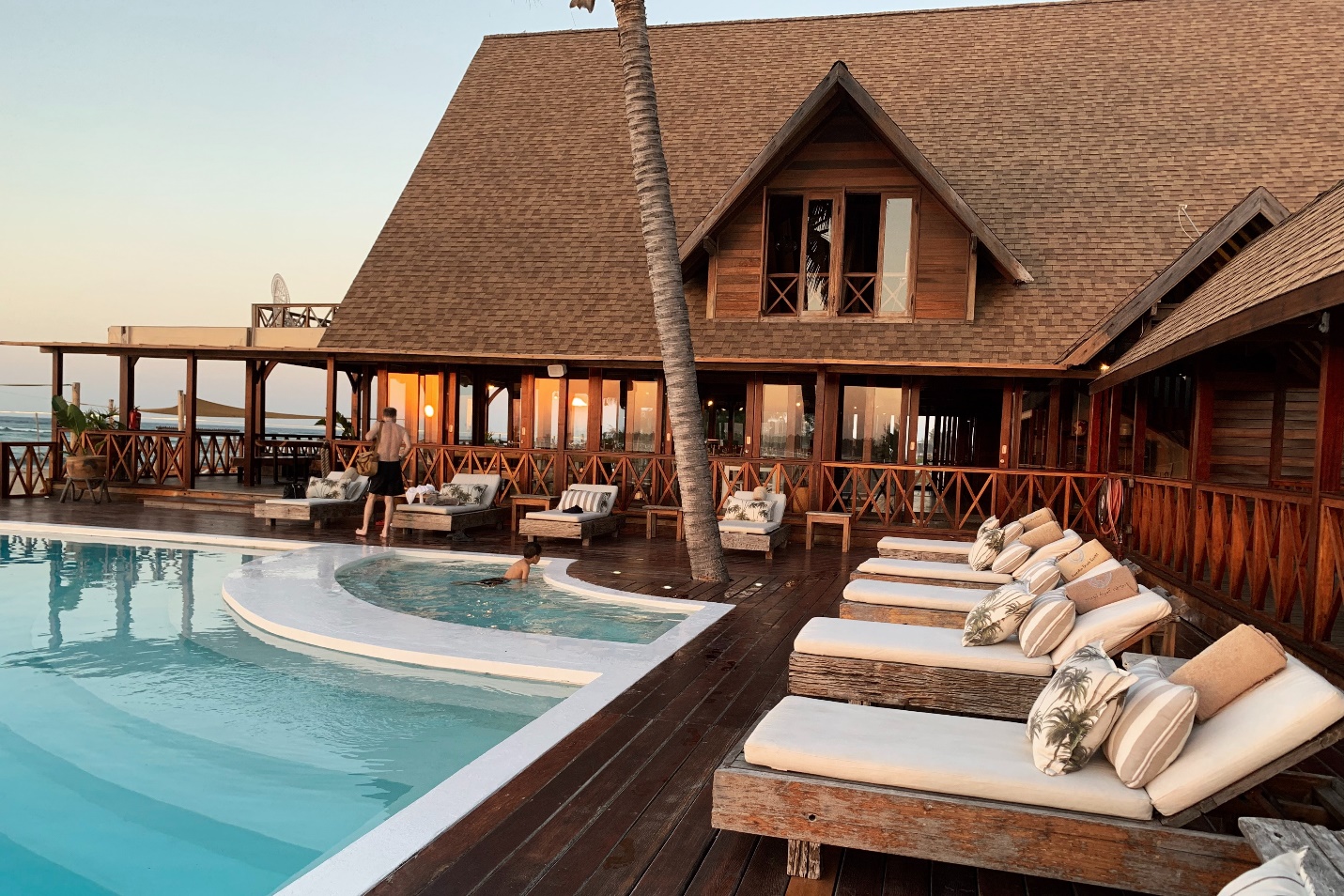 Photo by Edvin Johansson.
The Roibos business model is based on facilitating and expediting the booking process while collecting money; it operates as a mediator, linking supply (hoteliers) and demand (travel operators) and enabling seamless transactions. Roibos' principal revenue source is commission fees; when a successful booking is made through the site, Roibos receives a commission from the hotelier. Roibos may give hotels and travel operators premium subscription or membership options that provide features such as access to sophisticated tools, priority assistance, or better exposure within the platform. In addition, for a price, Roibos may provide value-added services to hoteliers or travel companies. Advanced analytics and reporting, marketing assistance, revenue management advising and interaction with third-party software systems. It is important to note that Roibos' particular income creation tactics may vary, and the firm may mix different approaches to produce a diverse revenue stream. Roibos' actual revenue model and price structure may be decided by market dynamics, competition, and the value proposition it provides to its consumers.
Constellation Software, a global leader in vertical market software, owns VMS Ventures. VMS Ventures invests in and acquires firms that offers software solutions in a variety of areas such as financial services, hospitality, healthcare, construction and others. VMS Ventures looks at firms that create customized software solutions for specific sectors or niche markets. ERP (enterprise resource planning) systems, customer relations management (CRM) software, property management software (PMS), healthcare management systems, and other specific to industry software are examples of such solutions.
Roibos revealed on 21 April 2023 that it has obtained an "enormous investment" from VMS Ventures in an important milestone for the hospitality sector. This collaborative effort not solely displays Roibos' prospective, but also the company's belief in its capacity to change the hotel and tourism markets. Roibos is prepared to strengthen its structure and hasten its expansion with this funding, offering fresh prospects for hotels and travel operators together. Roibos has swiftly evolved as an innovative force in the hotel and travel industries, providing a unique platform that seamlessly and efficiently links hoteliers and travel operators. Roibos streamlines the procedure of locating acceptable lodging for passengers and helps hoteliers to increase their booking rates by combining cutting-edge technology and data-driven insights.
The Roibos platform is intended to empower hotels by offering an easy-to-use interface for managing hotel listings, availability, and price. With this simplified strategy, hoteliers can maximize income generating while keeping oversight of their products. Furthermore, Roibos provides extensive analytics and reporting capabilities to assist hotels in making data-driven decisions to improve their company success. Travel operators, on the different side, may use the Roibos platform to gain access to a diverse choice of hotels and rooms for their consumers. Travel operators may quickly connect travelers with the ideal lodgings by using an extensive database of hotels, flexible search options, and a user-friendly booking system.
VMS Ventures has made a substantial investment in Roibos' business concept and prospects for expansion. Constellation Software is a global leader in vertical market software with a long history of backing and investing in cutting-edge technology firms. Roibos intends to use this funding to improve its system more by spending on R&D, extending its feature set, and upgrading its operations. Roibos will also be able to enhance its competitive advantage and develop strategic collaborations within the sector as a result of the investment.
In addition, Roibos can scale its operations to meet a wider audience with greater finance. This might include adding more people, extending client assistance services, and improving the infrastructure to maintain the system's reliability and flexibility. The funding will also help Roibos increase its advertising budget and reach a larger audience. This might involve targeted marketing efforts, collaborations with industry groups or travel agents, and greater brand presence across multiple platforms. Roibos can speed up its development, improve the functionality and user experience of its platform, and position itself as a prominent platform linking hotels and travel operators by using the investment from VMS Ventures. Finally, these enhancements are intended to deliver more value to Roibos users, increase performance in the hotel business, while enhancing the whole trip booking experience for clients.
Roibos and VMS Ventures' collaboration offers immense promise for the future of the hotel and travel business. Hoteliers and travel operators can anticipate an increasingly productive, clear, and fluid platform as Roibos continues to develop and extend its products. Roibos is positioned to redefine the way hotels and travel operators work, eventually improving the entire travel experience for clients globally by using the knowledge and resources given by VMS Ventures and Constellation Software.
"We are excited to partner with VMS Ventures," said Patricia Rossello, CEO of Roibos. "Their investment will help us to accelerate our growth and expand our global presence. We believe that our platform has the potential to revolutionize the way that hoteliers and travel operators connect."
"We are impressed with Roibos' technology and team," said David Demers, Managing Director of VMS Ventures. "We believe that Roibos is well-positioned to capitalize on the growing trend of direct bookings between hoteliers and travel operators. We are excited to support Roibos' growth and help them to achieve their ambitious goals."
Hotels should consider joining Roibos to broaden their reach, attract new business from travel operators, improve their booking process, obtain significant data insights, and gain a market competitive advantage. Hotels may improve their visibility, income potential, and operational efficiency in the dynamic hospitality market by embracing Roibos' platform. As for travel operators joining Roibos should guarantee access to a diverse range of accommodations, streamline their booking process, benefit from competitive pricing and exclusive deals, save time and resources, improve productivity and effectiveness, network with similar businesses, and satisfy clients with a sense of assurance and reliability. Roibos provides a great platform for travel operators to extend their inventory while enhancing their entire service quality.