GetYourGuide, the renowned global platform for discovering and booking travel experiences, has successfully closed a Series F funding round, raising an impressive USD 85 million in equity. Additionally, the company has raised a total of USD 109 million in debt financing from investors such as UniCredit, Blue Pool Capital, and KKR. Backed by SoftBank, GetYourGuide's valuation now stands at nearly USD 2 billion. This infusion of funds comes at a crucial time as the travel industry enters peak season, and GetYourGuide aims to capitalize on the surge in engagement on its platform. In this article, we will explore the details of GetYourGuide's funding round, its growth plans, and the potential impact it will have on the travel experiences market.
The Series F Funding Round
In the Series F funding round, Blue Pool Capital, a prominent multi-strategy investment firm based in Hong Kong, spearheaded the funding round by injecting USD 85 million into GetYourGuide. This funding was further bolstered by participation from investors UniCredit, KKR, and others. The substantial funding amount has propelled GetYourGuide's total equity and debt financing to USD 194 million.
Driving Innovation and Expansion
Getyourguide arranges travel experiences, tour guides or admission tickets for holidaymakers around the globe for a commission. Their inventory currently includes more than 75,000 activities from over 16,000 providers. These include guided tours of New York's Museum of Modern Art, hikes on the volcano Etna and boating on the Seine.
GetYourGuide has outlined plans to use the fresh funds to drive innovation and expand its marketplace. The company intends to allocate resources to advance technologies such as artificial intelligence (AI) and other product development initiatives. By leveraging AI, GetYourGuide aims to analyze user preferences, historical data, and market trends to provide personalized recommendations and a more tailored user experience. The integration of innovative technologies like AI aligns with the growing demand for personalized and unique travel experiences.
Furthermore, GetYourGuide's investment in AI technology will enhance its platform's capabilities, enabling it to generate detailed and accurate descriptions of travel experiences. This development will assist users in making informed decisions, fostering a seamless and engaging booking process. However, while automation can streamline certain processes, GetYourGuide recognizes the importance of maintaining a human touch, particularly in aspects like customer support and cultural nuances. Striking a balance between automation and personal interaction will be crucial in delivering the exceptional service and human connection that travelers seek.
GetYourGuide's Expanded Funding and Valuation
The recent funding round has substantially bolstered GetYourGuide's financial position. With a total equity and debt financing of USD 194 million, the company's valuation has reached nearly USD 2 billion, according to sources familiar with the matter. This valuation highlights the strong backing and investor confidence in GetYourGuide's potential for growth and innovation.
Expanding Reach in the U.S. Market
One of the key areas of focus for GetYourGuide is expanding its presence in the United States. The fresh funding will enable the company to allocate resources to establish a stronger foothold in this lucrative market. The U.S. market presents immense opportunities for GetYourGuide to tap into the growing demand for unique travel experiences. By leveraging its extensive portfolio of activities and excursions, GetYourGuide aims to cater to the diverse preferences of U.S. travelers and provide them with a seamless booking experience.
Investment in AI and Product Development
GetYourGuide recognizes the significance of investing in advanced technologies to stay ahead in the competitive travel industry. The recent funding will allow the company to allocate resources to AI and other product development initiatives. By harnessing the power of AI, GetYourGuide can analyze vast amounts of data to gain insights into user preferences, market trends, and other relevant factors. This analysis will enable the platform to offer personalized recommendations, ensuring that travelers discover the most relevant and exciting experiences.
In addition to AI, GetYourGuide aims to invest in other areas of product development. By continually enhancing its platform's user experience, the company aims to deliver a seamless and intuitive interface that makes the booking process effortless and enjoyable. This investment in product development aligns with GetYourGuide's commitment to providing travelers with exceptional service and unmatched convenience.
GetYourGuide's History and COVID-19 Impact
Founded a decade ago, GetYourGuide experienced significant growth, achieving a billion-dollar valuation in 2019 with the backing of SoftBank. However, the COVID-19 pandemic had a profound impact on the company, as travel restrictions and safety concerns led to a substantial decline in revenue. GetYourGuide's turnover plummeted to virtually zero, presenting a significant challenge for the company.
Despite these setbacks, GetYourGuide has demonstrated resilience and adaptability. Today, the company boasts a workforce of 800 employees, showcasing its commitment to weathering the storm and contributing to the industry's recovery. The recent funding round provides GetYourGuide with the necessary resources to rebound from the pandemic's impact and embark on a new phase of growth and innovation.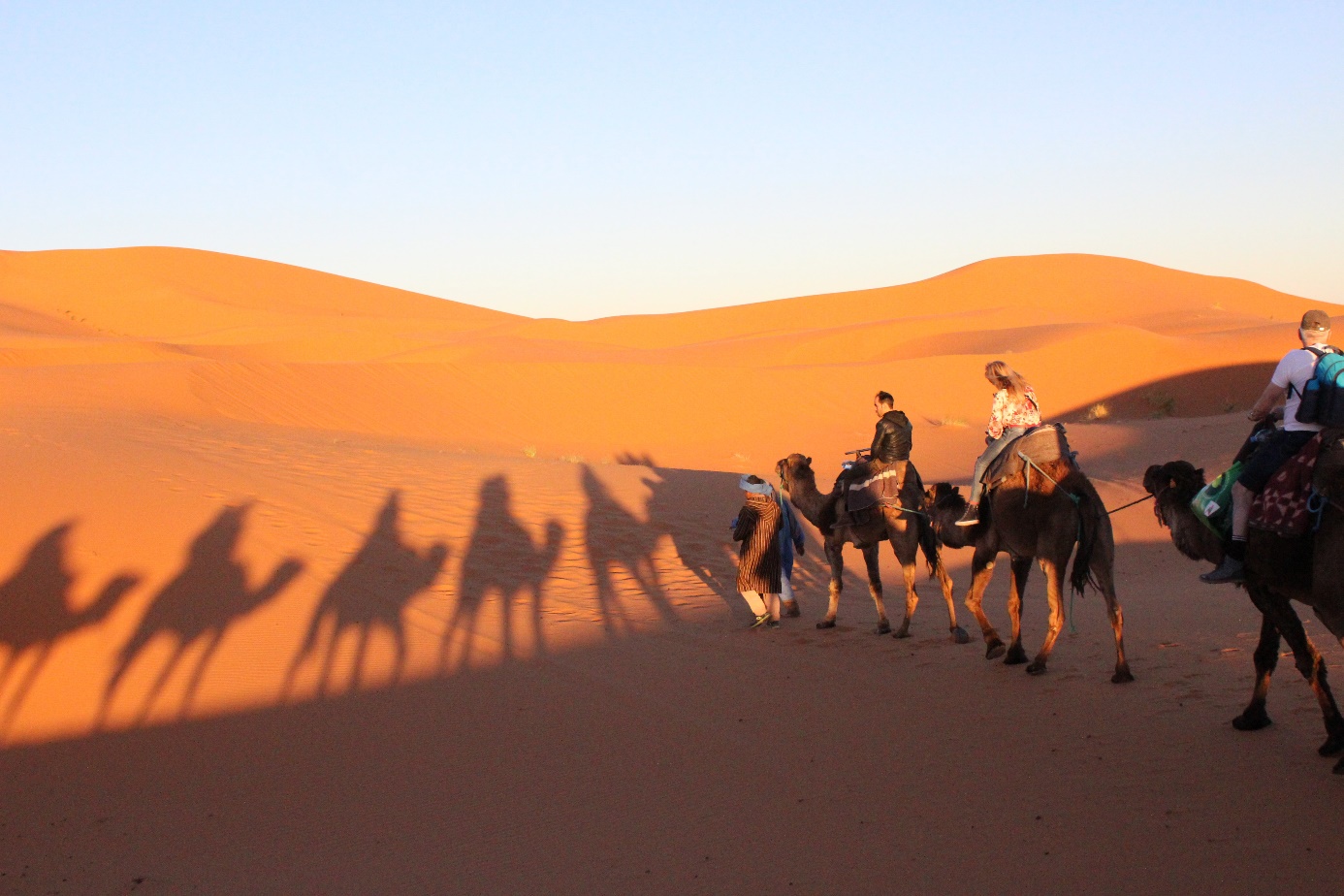 Navigating Uncertainties and Diversifying Offerings
As the global travel industry recovers from the pandemic, it has highlighted the uncertainties and risks of international travel restrictions. GetYourGuide acknowledges these risks and aims to mitigate them by diversifying its offerings. In addition to international travel experiences, the company will focus on promoting local and regional activities to cater to the changing preferences of travelers. By including a diverse range of experiences and prioritizing safety measures and flexible cancellation policies, GetYourGuide aims to instill confidence in travelers and facilitate their exploration of both familiar and new destinations.
Maintaining a Competitive Edge
As the travel experiences market evolves, GetYourGuide faces increasing competition from emerging players and established brands such as Airbnb and TripAdvisor. To maintain its competitive edge, GetYourGuide will focus on continuous improvement and differentiation. The company plans to enhance the user experience by leveraging user feedback, optimizing its platform's functionality, and ensuring a seamless booking process.
Moreover, GetYourGuide will continue curating exclusive and authentic experiences, establishing partnerships with local operators, and nurturing strong relationships with suppliers. These strategic initiatives will differentiate GetYourGuide from its competitors and solidify its position as the preferred platform for travelers seeking exceptional and memorable experiences.
Conclusion
GetYourGuide's successful completion of the Series F funding round, along with its total equity and debt financing of $194 million, marks a significant milestone for the company. The substantial funds will drive expansion and innovation, enabling GetYourGuide to further enhance its platform and meet the evolving needs of travelers. By investing in advanced technologies like AI and focusing on product development, the company aims to deliver personalized recommendations and a seamless booking experience.
Despite the challenges posed by the COVID-19 pandemic, GetYourGuide remains optimistic about the industry's recovery and its ability to redefine the travel experiences market. With its robust financial backing, dedication to delivering exceptional service, and commitment to continuous improvement, GetYourGuide is well-positioned for sustained growth and success. As travelers embrace the desire for unique and immersive experiences, GetYourGuide's investment in innovation and expansion will shape the future of travel, providing memorable experiences to adventurers around the globe.