Mews is a leading hospitality technology platform that has rapidly emerged as a dominant force in the industry. With its cloud-based property management system (PMS), Mews aims to revolutionize the way hotels operate, providing innovative solutions that benefit hoteliers, staff, and guests. Recently securing USd 185 million in Series C funding, led by Kinnevik and the growth equity division of Goldman Sachs Asset Management, Mews is poised to drive product innovation, expand globally, and explore strategic acquisitions. This article delves into the features and benefits of Mews' PMS, explores its recent funding success, and discusses its future prospects.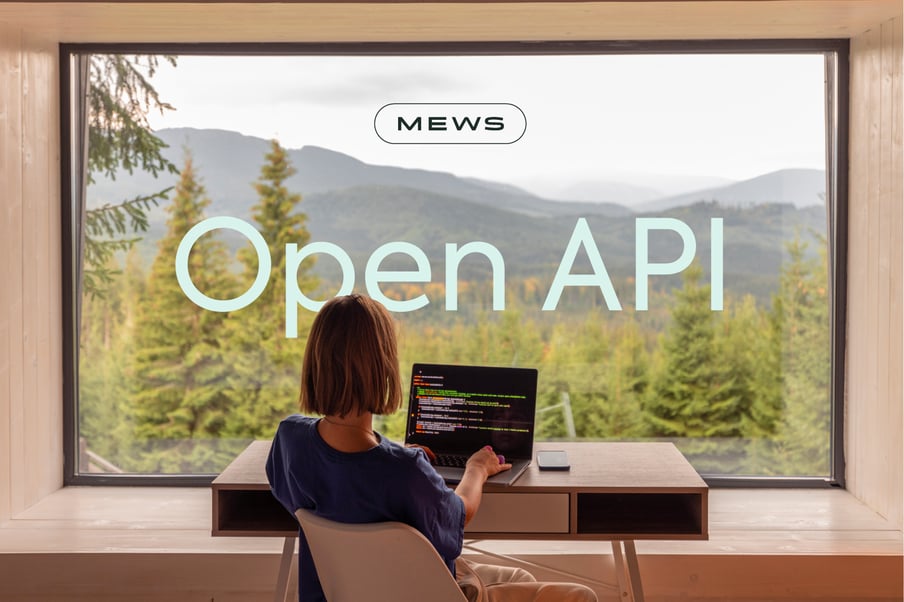 Exploring Mews' cloud-based property management system
At the heart of Mews' offerings is its cloud-based property management system, the Mews Hospitality Cloud. Designed to modernize hotel operations, enhance guest experiences, and streamline workflows, this robust PMS has gained significant traction in the industry. The cloud-based nature of the platform allows hotel staff to access and manage guest information, reservations, and other essential functions from any device with an internet connection.
One of the standout features of the Mews Hospitality Cloud is its open architecture, enabling seamless integration with other hotel systems and third-party applications. This flexibility allows hoteliers to customize their technology stack and leverage additional tools that align with their specific needs. The fully integrated payment capabilities further streamline operations, facilitating efficient and secure transactions within the system.
Mews' PMS prioritizes automation and smart technology to drive operational efficiency. From automated check-in and check-out processes to dynamic room assignments and real-time inventory management, the system reduces manual tasks and empowers hotel staff to focus on delivering exceptional guest service. Additionally, the platform provides comprehensive reporting and analytics, equipping hoteliers with valuable insights to optimize their operations, revenue management, and marketing strategies.
Unveiling Mews' impressive growth and accomplishments
Mews has experienced remarkable growth, bolstered by its dedication to product-first innovation and engineering excellence. Over the past year, the company's revenue has skyrocketed by more than 174%, signaling its strong market presence. The Gross Payment Volume (GPV) has reached USD 2.3 billion, representing the total value of all reservations processed through the Mews platform, including cancellations.
Mews' success can be attributed to its ability to address the evolving needs of hotel owners and operators. By continually enhancing its features and functionalities, the company has garnered a prestigious client roster that includes major brands like Nordic Choice, Accor, The Social Hub, Les Airelles, Life House, Pandox, and Generator-Freehand. These partnerships speak to Mews' ability to deliver value to a diverse range of properties, from boutique hotels to large hotel chains.
In addition to its financial performance, Mews has made significant strides in expanding its ecosystem through strategic partnerships and integrations. The company has forged collaborations with renowned organizations such as Leading Hotels of the World and Relais & Châteaux, solidifying its position as a trusted technology provider. Moreover, the introduction of Mews for Salesforce, the industry's first native integration between a property management system and Salesforce CRM, showcases Mews' commitment to seamless connectivity and data-driven operations.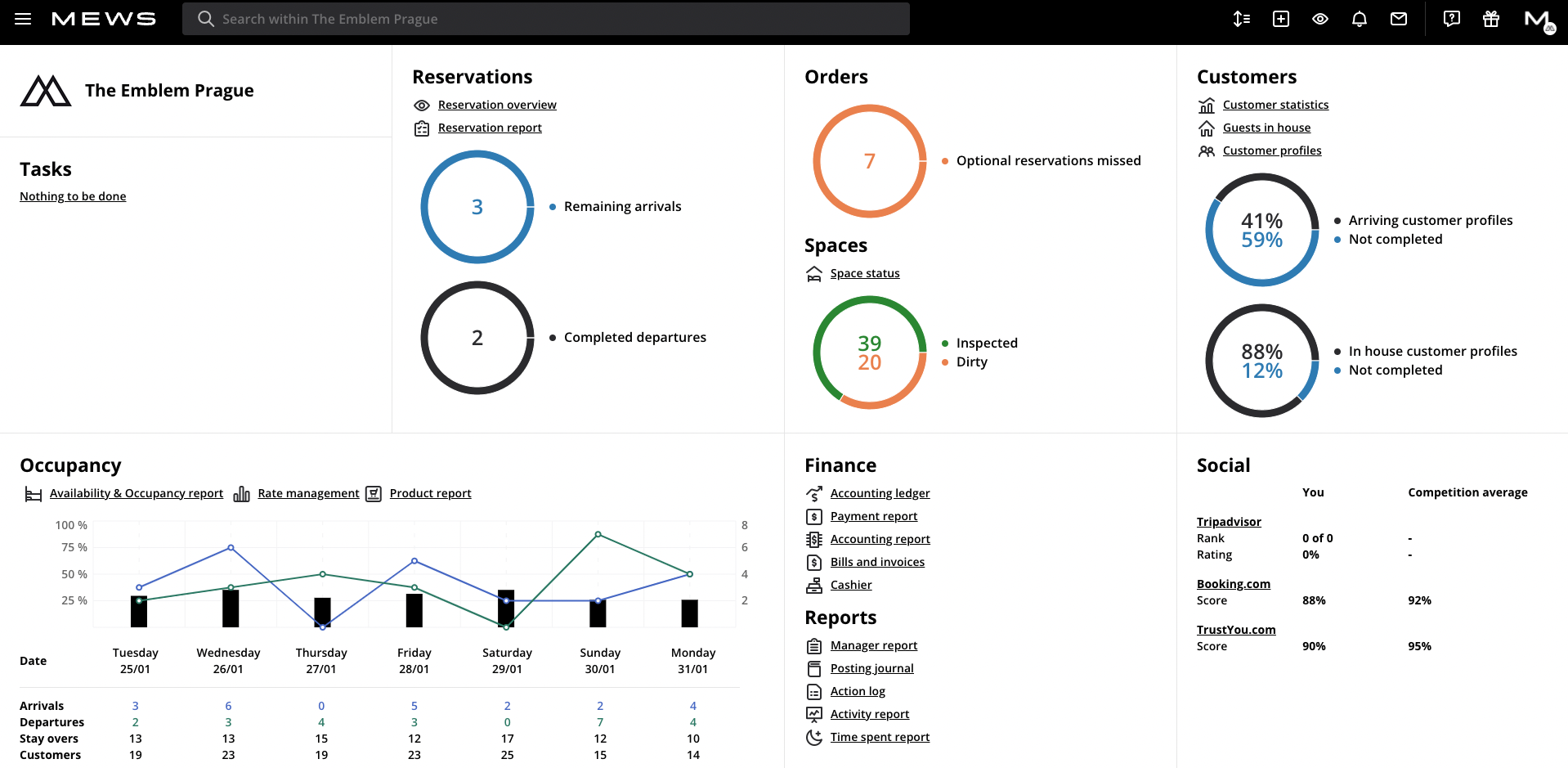 The future of Mews: Opportunities and challenges
While Mews has achieved substantial success, it faces ongoing opportunities and challenges in an ever-evolving hospitality landscape. The company's Series C funding of USD 185 million provides a strong foundation for global expansion and potential mergers and acquisitions. By leveraging its financial resources, industry expertise, and technological prowess, Mews is well-positioned to explore new markets and drive product innovation. As Richard Valtr, the founder of Mews, stated, "We were the first PMS to open our APIs. The first to fully integrate additional space solutions like parking. The first to offer memberships and long-term stays as part of the same platform. And we'll continue pushing our industry forward, enabling new revenue streams and business models for hotels while also giving guests more holistic hospitality."
However, the competitive nature of the hospitality industry demands constant adaptation and innovation. As new technologies emerge and customer expectations evolve, Mews must stay at the forefront of industry trends to maintain its competitive edge. The company's commitment to ongoing product development and engineering will be critical in addressing market demands and catering to the changing needs of its customers. Richard Valtr's words echo this sentiment when he said, "We already have the momentum, and now we have the financial support to do it."
Moreover, expanding into diverse markets introduces challenges related to cultural nuances, regulatory landscapes, and local competition. Mews must navigate these complexities strategically, leveraging its expertise and building strong partnerships to ensure successful global expansion. As Richard Valtr pointed out, "In areas like the Netherlands, for instance, Mews already has a 20% market share. There's no reason Mews can't achieve the same kind of market share (or higher) in regions like the US, UK, and France." With their track record and the financial backing, Mews is poised to replicate its success and capture significant market shares in these regions.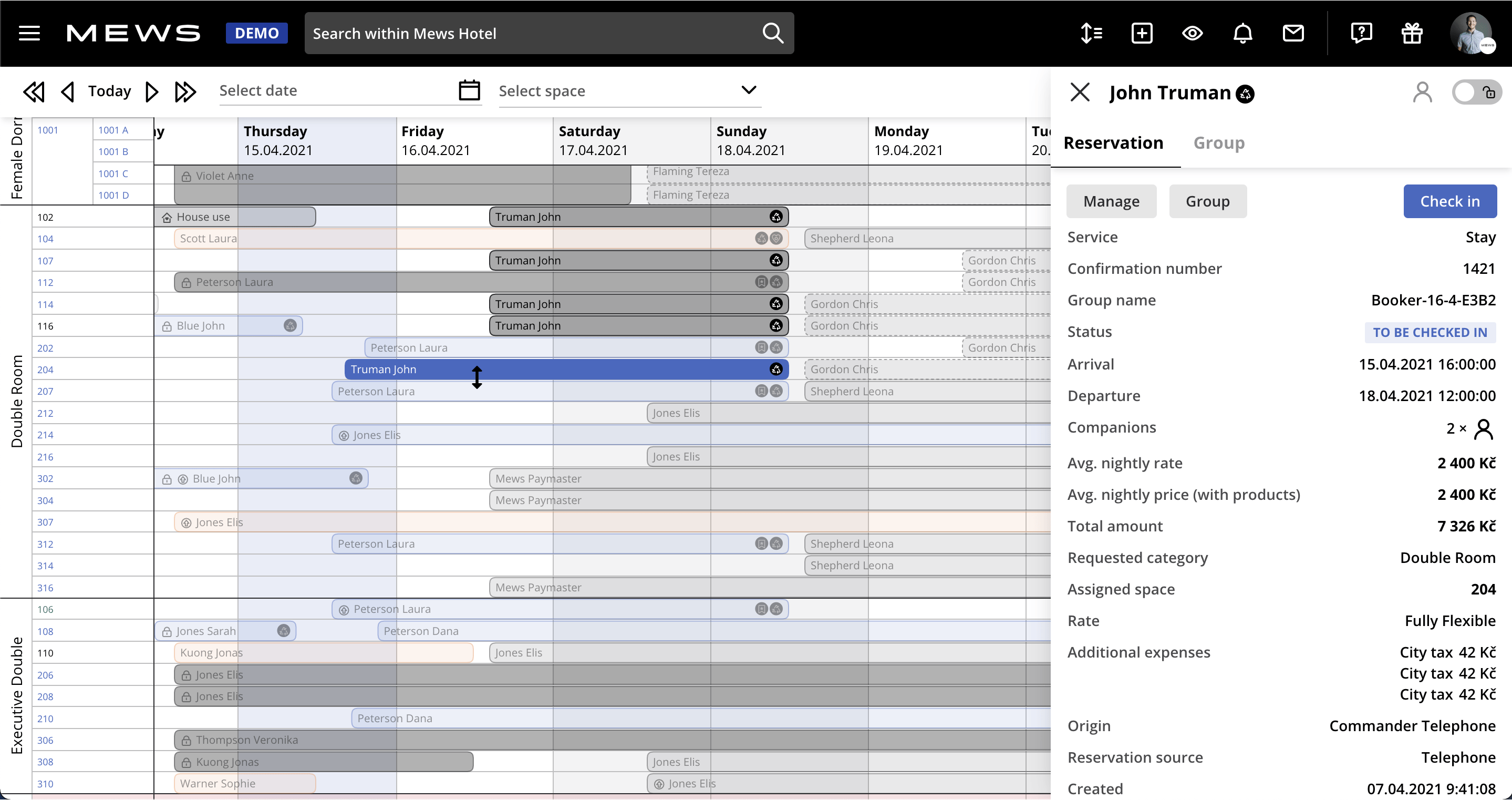 Conclusion
Mews' cloud-based property management system has changed the hospitality industry, empowering hoteliers with cutting-edge technology and streamlined operations. The recent Series C funding of USD 185 million underscores Mews' position as a leader in the sector, enabling the company to drive product innovation, expand globally, and pursue strategic acquisitions. As the industry continues to evolve, Mews' commitment to ongoing innovation, seamless integrations, and exceptional customer service will be instrumental in maintaining its competitive edge and cementing its reputation as a trusted hospitality technology partner.